Please let me state that working with Buff LaGrange insures that a prospective buyer or seller will receive the "Gold Standard" in client service and representation. We were out-of-town buyers who had never met Buff before but her pleasant personality and extensive knowledge of Monterey area residential markets made us completely comfortable with our decision to work with her.
Buff showed us many homes in our price range but we just couldn't find the right property. As Buff got to know our needs, she began narrowing her search parameters and found what she thought might be the "perfect fit" for us. The asking price for this home was a bit out of our price range but she reminded us that her approach to real estate (and life) is that "Anything is Possible", so we viewed the home and of course she was right.
Long story short, after much hard work Buff was able to negotiate a price within our capabilities, and we now have a fabulous old house, and a wonderful new friend!

Patrick M.

---

My wife and I met Buff a few years ago when we decided we wanted to live in the Carmel area. We were living on the east coast and would take 3-4 trips per year to Carmel. Buff would show us places she thought would interest us. She showed us 20+ houses over a couple of years. She was enormously patient and very curious about our likes and dislikes of each house. She used this information to better tailor our search, and last year we found our dream home.
She was also extremely helpful in facilitating the close, which was important to us since we were still in Boston. She knows everyone (bankers, home inspectors, plumbers, electricians, etc) and everyone knows her. We call her "the mayor of Carmel" We love Buff and would recommend her to anyone
Jim C.
---

I never thought I would find the right house at the right price here in my home town of Carmel. But thanks to Buff I did. Buff knows the area, the market and the locals. The morning my house was listed, Buff had me on the phone. We put it in contract the same day. She expertly walked me through all the negotiations, paperwork and closing. Buff is enthusiastic, optimistic and friendly. I appreciate her hard work and the good advice she gave me on the property I bought and on the ones I did not buy. She maintains a high standard of integrity that ultimately benefits both sellers and buyers. I became friends with the previous owner of my new house, and she thinks as highly of Buff as I do.
Maria T.
---

Buff, Skip and I wanted to thank you for your time and patience in helping us find our dream home in Carmel. It's never easy buying from out of state but your excellent service, frequent communication, professionalism and patience made the process easier for us. Your knowledge of the Carmel market and of what we were personally looking for allowed for an efficient process. Buying a new home can be a stressful endeavor but your responsiveness and support gave us the comfort to close with confidence. You went above and beyond during the purchase and continue to support us post purchase. We would definitely use you again and look forward to recommending you to anyone else that is interested in buying or selling a home. Thank you!
Sincerely,
Renee T.
---

Dear Buff, It was our great good fortune to have found you in our search for the best realtor to help us sell our home in Pebble Beach. At the time, we were all the way across country in Maine, searching online and speaking by phone with several realtors with great reputations to whom we had been referred. It was you who read us well, heard our preferences and met our every expectation, then and now. Ours is a unique property, requiring a broker with creative selling strategies, and prompt, productive follow-ups with us, prospects' agents, and other leads from all sources. You did a great job marketing the house and your solid relationships throughout the realty and architectural communities were very helpful. Throughout the selling process, you were so professional. You were calm and supportive but expert at managing the stressful moments, and were highly resourceful in bringing clarity to what a buyer could envision our home to be and who to consult to make that vision a reality. We always felt you kept us well informed, and that you kept strong marketing activity underway, online and with open houses, etc. We thank you for your hard work and pleasing perseverance. You were a great asset that we would use again as a seller or a buyer, and we would be pleased to refer others to you anytime. Most sincerely,
Lynn G.
---

I have purchased 10 primary homes in the past 30 years and Buff is one of the very few realtors I have met who posses the rare combination of vision, market knowledge, saavy yet extremely ethical business skills and a deep commitment to ensuring you find the exact right home, even when it isn't what you initially think you want!
Buff worked with us over a 2 year period, patiently educating us on the Carmel area and creatively uncovering and presenting options to refine our thinking. We have recommended Buff to other east coast friends looking to move west and for sure, will use her again if we buy more property in the area.
Di C.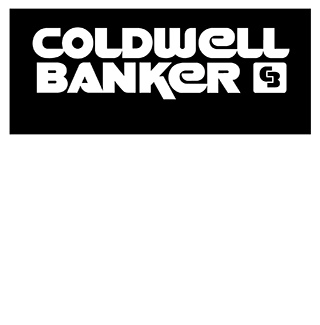 COLDWELL BANKER REALTY
17 MILE DRIVE at the LODGE
PEBBLE BEACH, CA 93953
BUFF LaGRANGE
831.594.6566 | bufflagrange@mac.com
CalDRE # 01264147